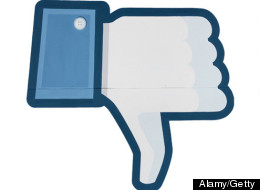 -- To say that Facebook's debut as a public company was bungled is something like saying Facebook is a website you might have heard of.
Either way, a colossal understatement.
The response from small-time investors has been equal parts frustration, confusion and bitterness. Fed up, some are dumping their shares and accepting the losses. Others, while miffed, are holding on and hoping to ride the stock's eventual success.
Some blame themselves for embracing the hype over a company whose underlying value likely didn't merit the price at which it went public. But many accuse Facebook and its underwriting banks of setting the price too high and for trying to sell too many shares.
Others are pointing fingers at the Nasdaq stock market for botching buy and sell orders on opening day. Or they're angry over brokers who pushed them to buy.
And others are irked over reports that Morgan Stanley, which guided Facebook through its public debut, told only some select clients of an analyst's negative report about Facebook before its stock began trading May 18.
Michael Hines had felt uneasy about Facebook. He thought the shares were priced too high, and the excitement overblown – especially once the company raised its target price for the opening two days beforehand. Yet when the chance arose to buy into the company's $38-a-share initial public offering, he seized it.
"I figured: Nothing ventured, nothing gained," said Hines, 61, a retiree and private investor in Boston.
Now, he wishes he'd listened to his misgivings. Instead, Hines watched with dismay as the stock languished on its first day, then slid on its second. On Tuesday, determined to unburden himself of a nagging headache, he sold his shares at $32.76, taking a loss on his investment. He declined to say how many shares he'd bought.